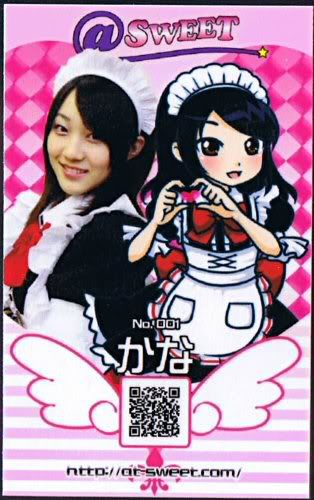 Shortly after my first visit to @Sweet, I figured that it might be fun to go back again, assuming that there were still no customers and the same maids were on staff. Plus, it was just before Christmas, and they were advertising a Christmas event special (dessert and some items). It's just that I've had a lot of other things to write about up until now, and this is the first chance to get around to writing about it.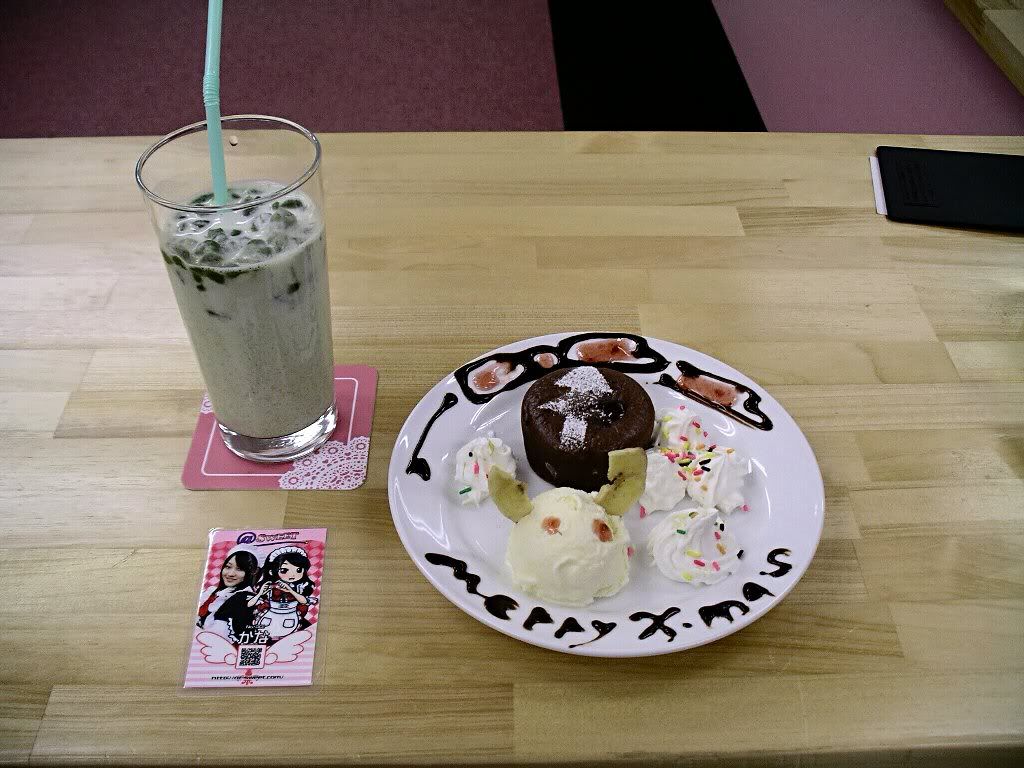 Unfortunately, the staff had changed and (for me) I wasn't the only one there at that time. So I didn't get the special treatment I'd had the first time. Instead, I just got the Christmas dessert special, with milk coffee and the fudge cupcake and ice cream.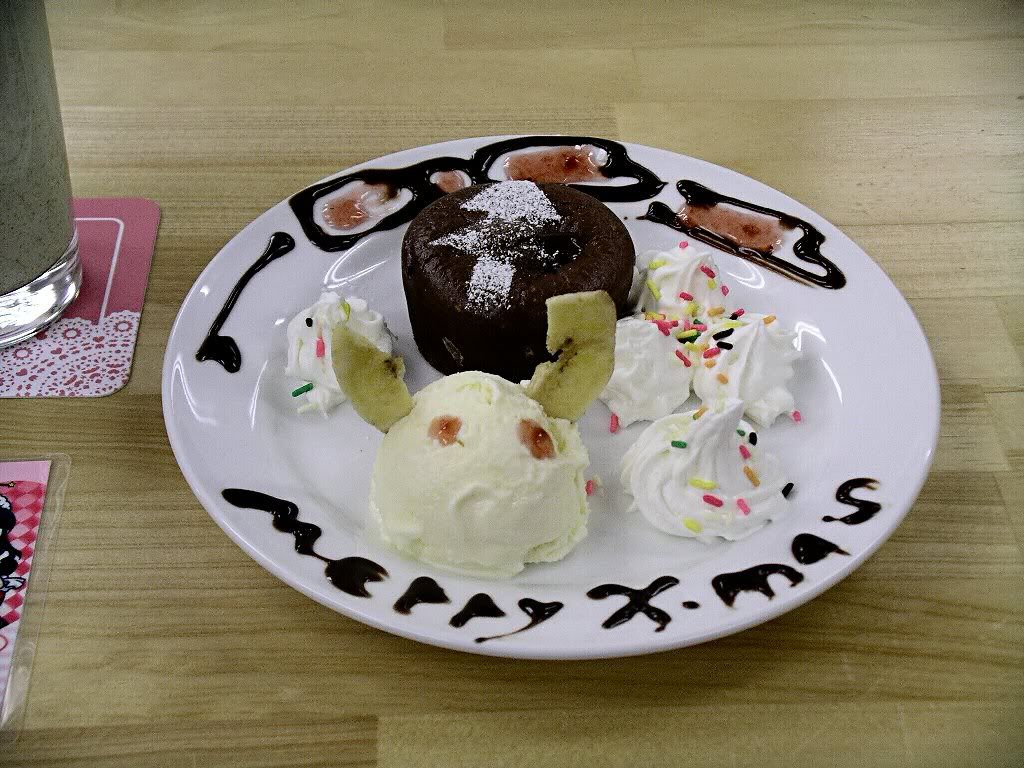 The cupcake was a little drier than what I've had before elsewhere, but it still had the molten chocolate center, which was good. And the ice cream "reindeer" was cute, too. The milk coffee was one of the "milk drink" flavors they had that night. The idea is to create a crushed ice with frozen coffee, green tea, or strawberry juice, put the ice in the bottom of the glass and fill it with milk. It's pretty good, but it does weaken the flavor of the coffee. You're basically drinking slightly flavored milk, which is fine if you like milk.
The dessert set included a laminated card, which I could select from a stack of 5 different people and poses. The back of this one for Kana says, "best 3 - Kana likes hamburg (minced steak)".