Yokohama is about 30 kilometers from Tokyo Station (25 miles), and Kawasaki is 20 km out almost along a straight between the two. Akihabara is about 2 miles from Tokyo station the opposite direction. Obviously, if you had a car and an open freeway, you'd be able to get anywhere along this route within 30 minutes, which isn't that long a drive. Since the roads are rarely free of congestion in Tokyo, you'd be better off taking the trains, which makes the trip closer to one hour. All of this is to make the point that Yokohama, Kawasaki and Akihabara aren't that far apart. And, since I've been able to find 2 maid cafes in Yokohama that it'd be an easy bet that there'd be something in Kawasaki.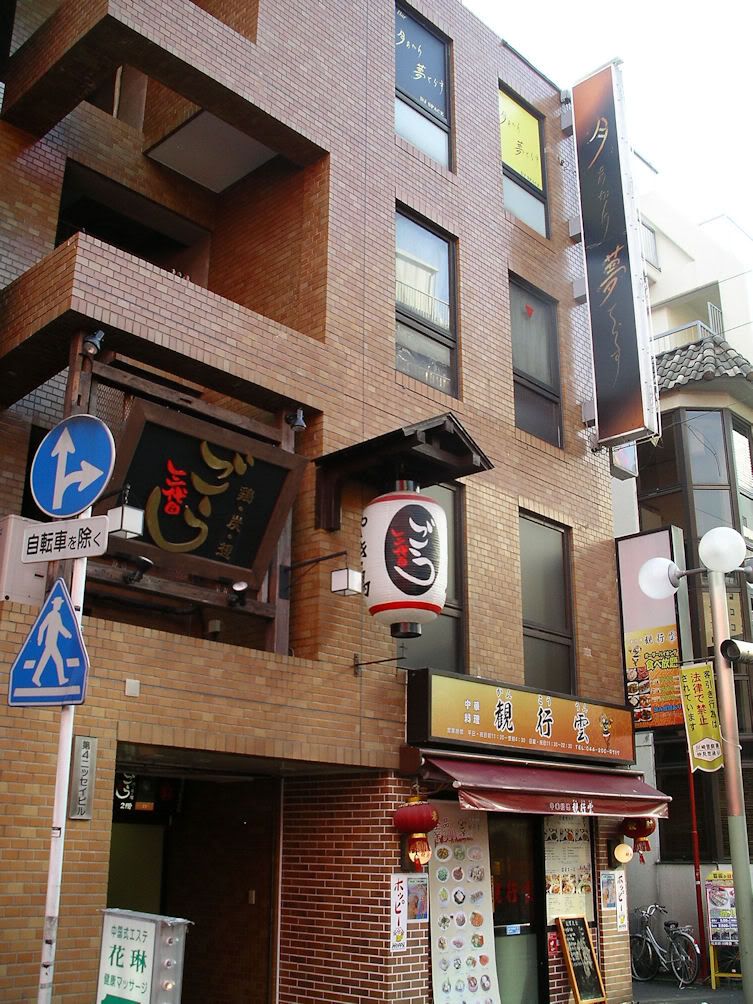 I've been wanting to visit Kawasaki again for some time, and I finally took the opportunity 2 weeks ago. In preparation, I searched all of the Japanese maid directory sites online, and asked at several maid cafes in Akihabara if anyone there knew of anything. But, I kept coming up with blanks, until I found a flier for Tsuke-Yume, an "anisong" bar, at St. Grace Court. Figuring that a bar that plays only anime theme songs would be a good place to start for finding fliers for more maid cafes, I headed out.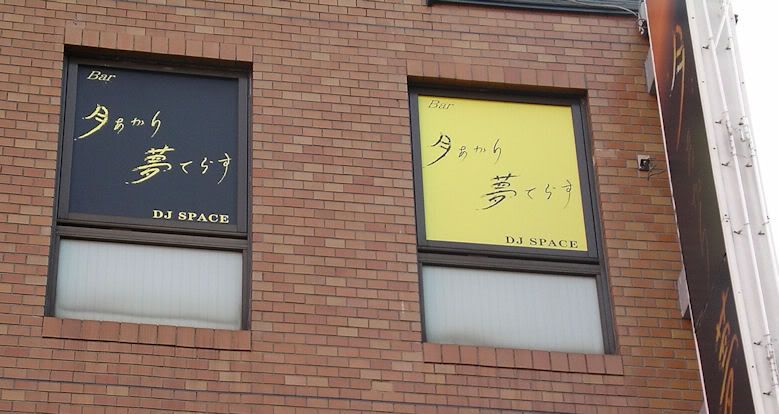 On a side note, there was supposed to be an attempt by Honey Honey (the maid cafe in Yokohama) to open "
American Dinning Cheers
" in 2008 across from Kawasaki station. But either the attempt to run a cheerleader cafe fell through or it went out of business fast because I couldn't find a trace of it.
Tsuke Akari Yume Terasu
, (Tsuke-Yume for short, or Moon Dream in English) is in the red light district, 3 short blocks southeast of Kawasaki station. It's best if you follow
the map
from their site, because it was a little tricky to find. In any event, they normally don't open until 6:30 PM, although they occasionally have events like the Overdrive Cafe and Bar, which runs during the day from July 16-25.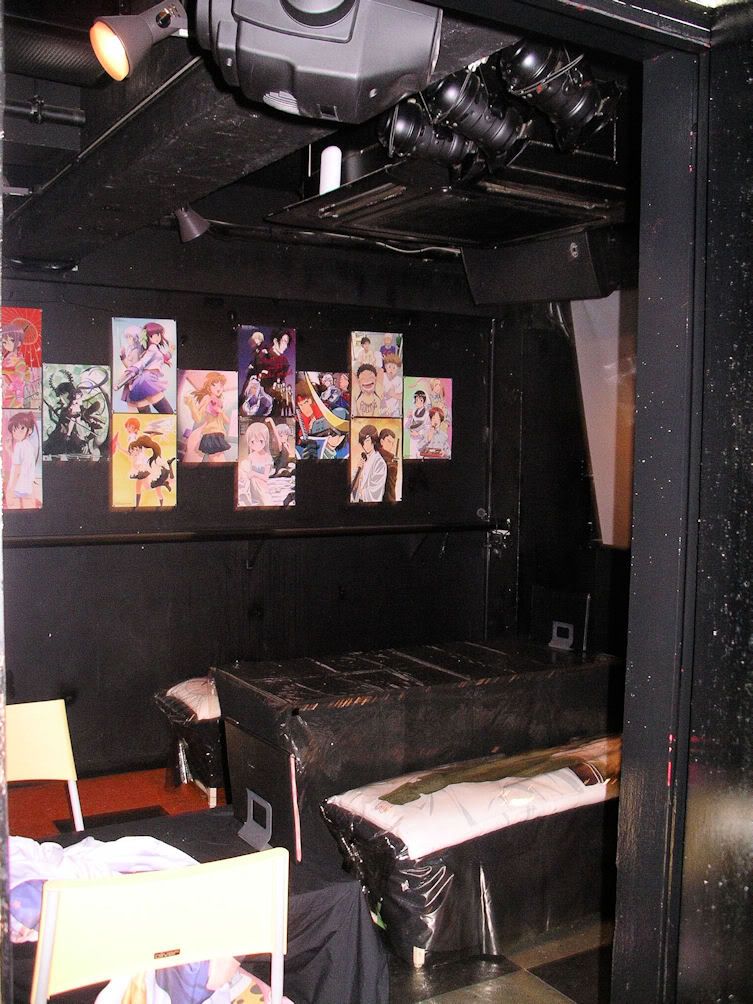 Fortunately, I spent so much time trying to find the place that it was almost 6:00 when I arrived, and one of the bartenders was setting up before the doors opened. I asked him if he knew of any maid cafes in the area, and he shook his head, saying that there had been something a while back, but nothing now. I followed this up by asking if they had any fliers for maid cafes in the bar. The answer this time was yes. Turns out that the one flier they had was for St. Grace Court. Funny.
In summary, if you live around Kawasaki and you want to go to a maid cafe, your closest options currently look to be Dear and Honey Honey in Yokohama. But, if you want to hang, drink beer and listen to anime show tunes, check out Moon Dream.