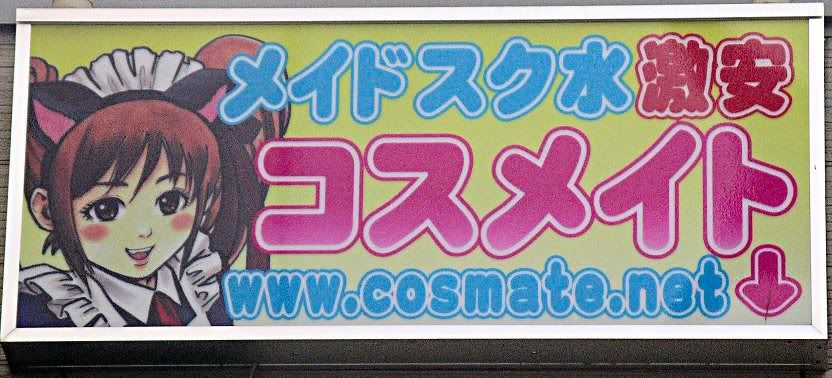 There are a lot of places on the net that offer costumes for sale. However, being one of the main hubs for cosplay in Japan, Akihabara does kind of act as more of a central shopping area for cosplay outfits if you're looking for brick and mortar shops. Additionally, some of the maid cafes do their own shopping here for new outfits. So, it's worth mentioning Cosmate in this blog.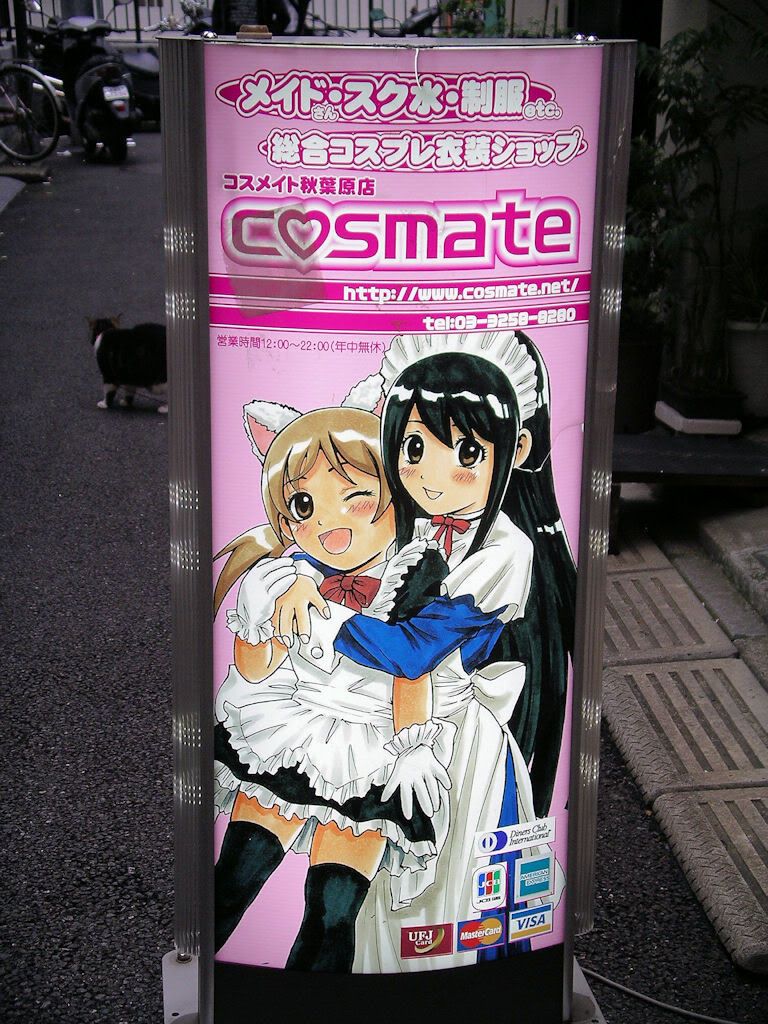 Cosmate
is located down a short alley just west of JR Akihabara station.
To get there
, take the Electric Town exit from the station and go west to Chuu-ou Dori. Go north to the second intersection from the train line and turn west. You should see the back of the building on your left, with a small parking lot in front, before you reach the end of the block.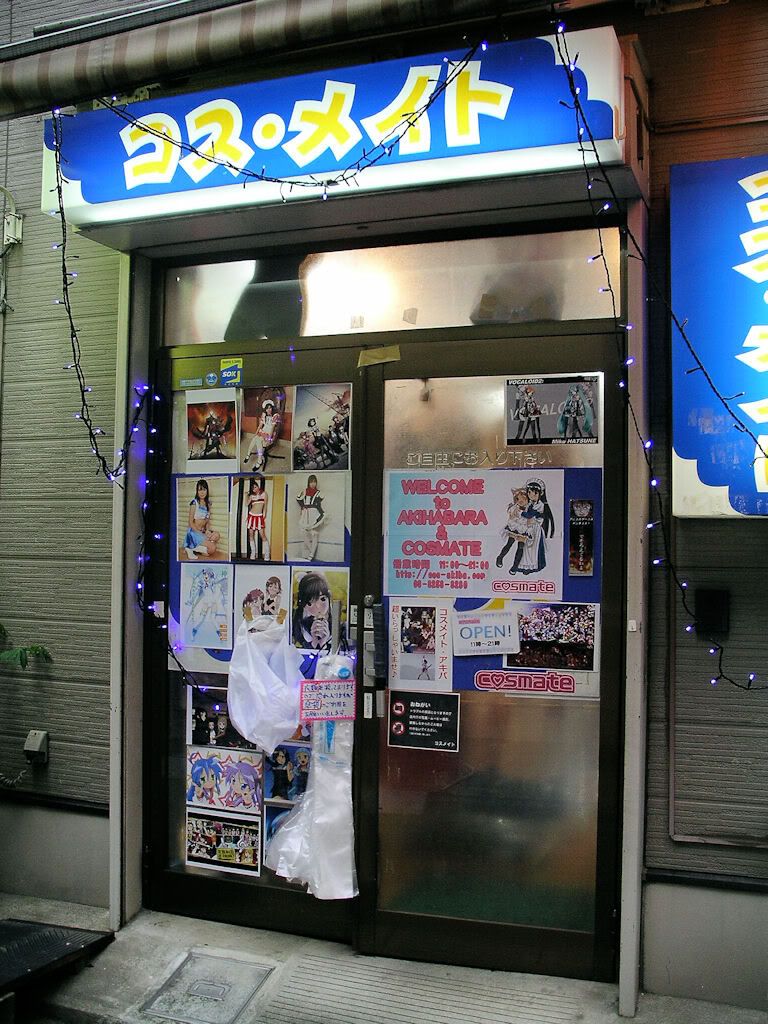 I'm not a big cosplay person myself, so I haven't tried going in to look around at the available outfits. But, I certainly see the shop often enough when I'm scouting out new maid cafes, and a couple cafes carry fliers for Cosmate in particular. If you are a cosplayer, you probably already know about Cosmate. However, if you're thinking about getting into cosplay as a hobby, this is a good play to start out.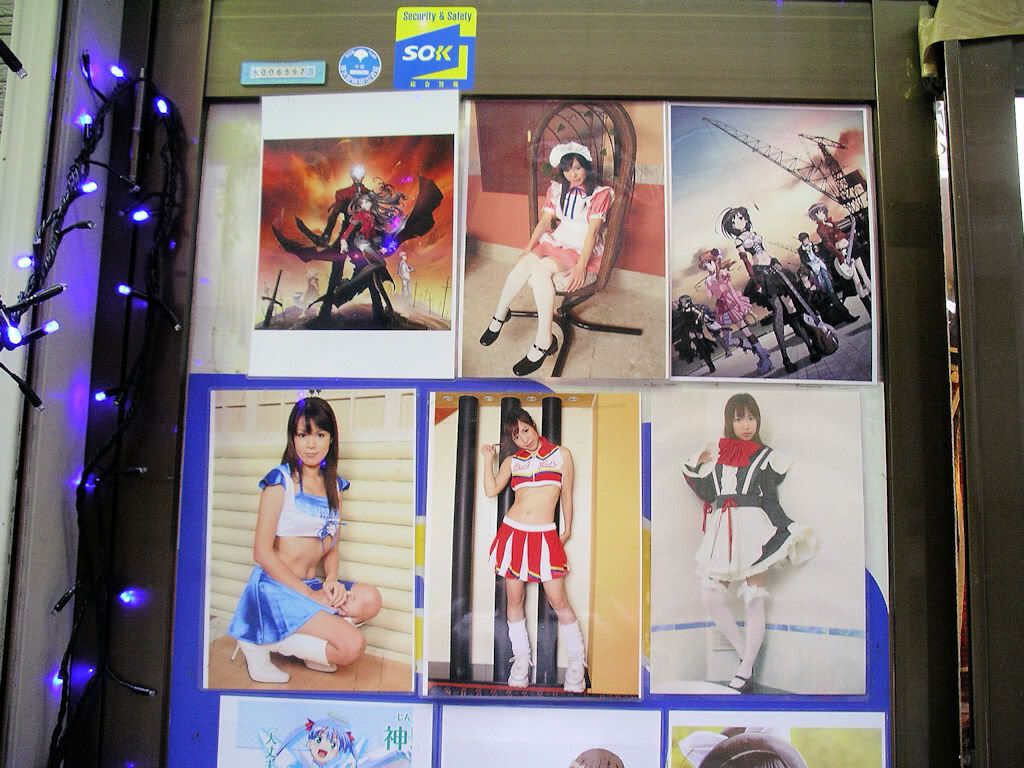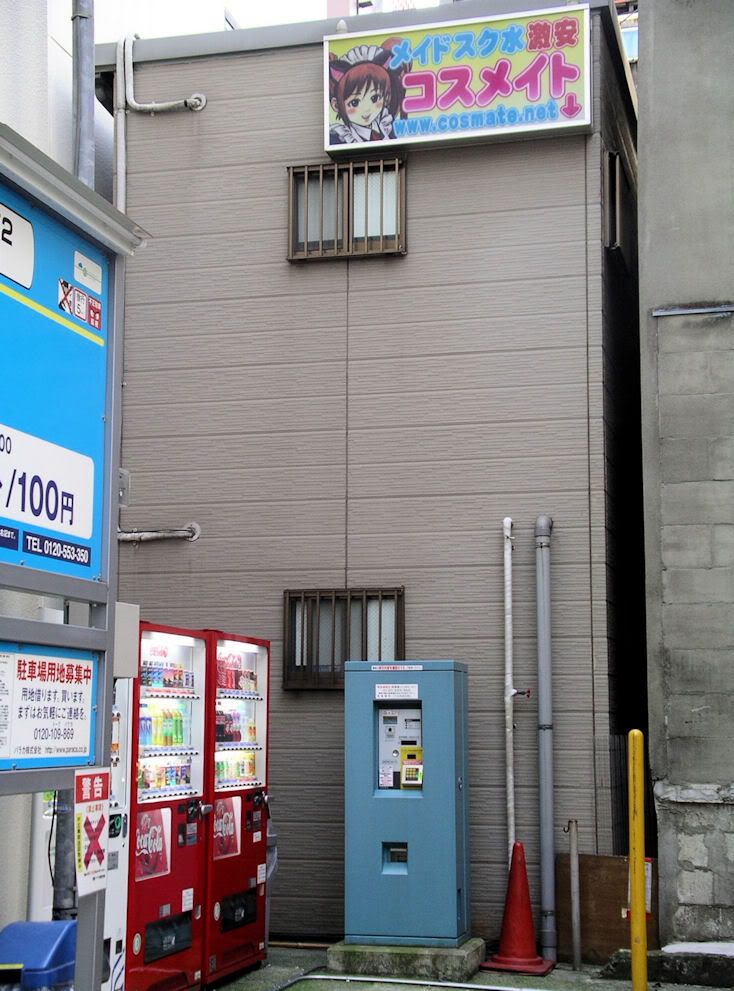 (Back of the building, fronting the parking space.)