When I wrapped up my trip to Usagi no Mori, I was kind of left wondering exactly what the deal was with the points card. Here I was with an application card and the receipt, but I'd have to come back to submit the form and I still didn't know what the cost was per point. So I decided, "what the heck, cute rabbits" and I returned the next day.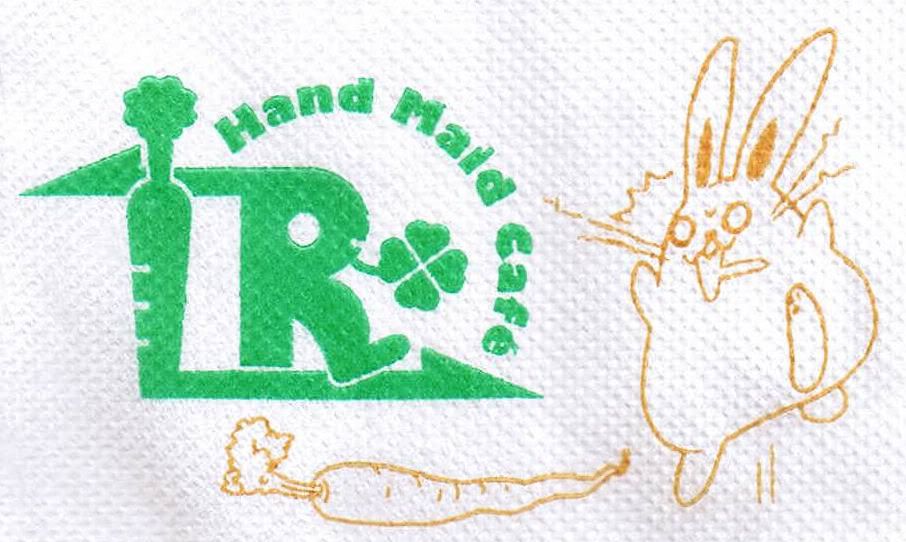 (Napkin)
Day 2 was a bit of a let down, actually, Not as many customers (more female customers, though), so there wasn't a stage show this time. The usagi were just as friendly, but not as talkative, and the first dessert I tried to select (the Japanese style cakes) was sold out. I got the custard dessert instead. It looks very nice, and does have a fair bit of fruit, but the portion is very small, compared to one of the dinner entrees for the same price (1000 yen). Fortunately, I was able to get a dessert-drink set for 1300 yen total, which saved me the 500 yen which it would have cost for the custard and hot coffee separately.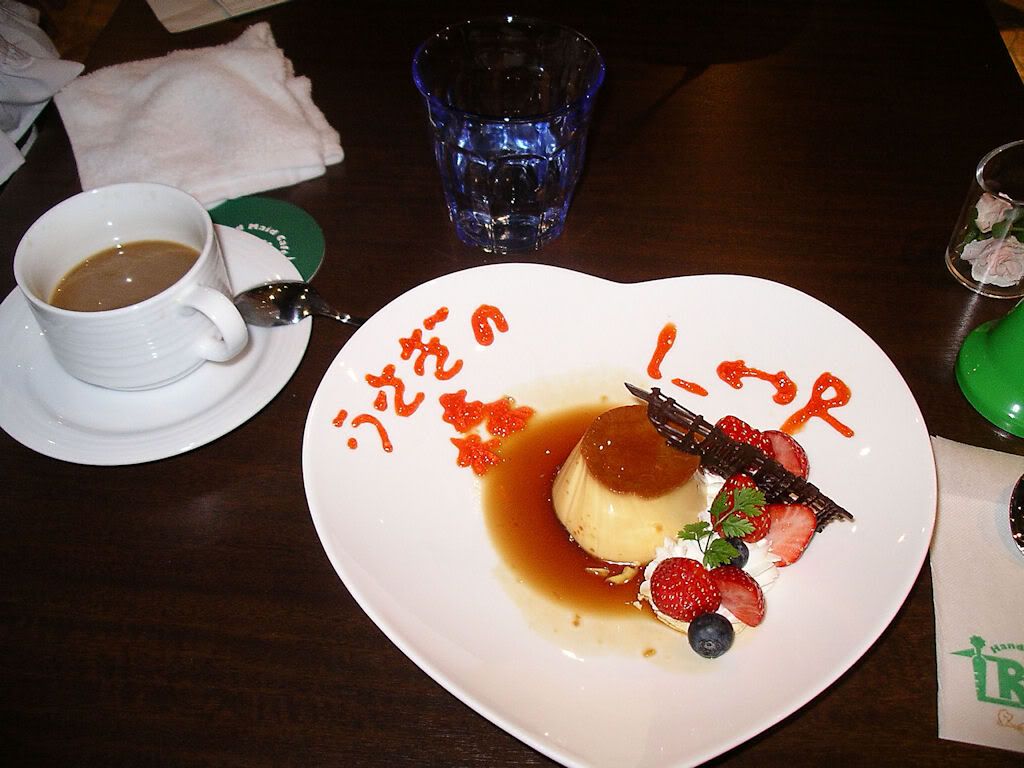 When I was done, I took the application card and receipt to the cash register, where I was given the new points card, with 205 points on it. Doing the math, that's 50 yen per point. To get to the first bonus (bandanna card level) is 1000 points, or $220 USD. Kind of comparable with the systems at other cafes. On the other hand, as I was standing at the register, the usagi there started talking to me and asking about my impressions of the forest. Turns out that she'd lived in Vancouver for a few years before returning back to Japan some time ago, and her English was still pretty good. I told her about Maid Runner, and we talked about manga, and the shojo artist that created the characters for Usagi no Mori, for about 10 minutes. That was the main upbeat point for the evening.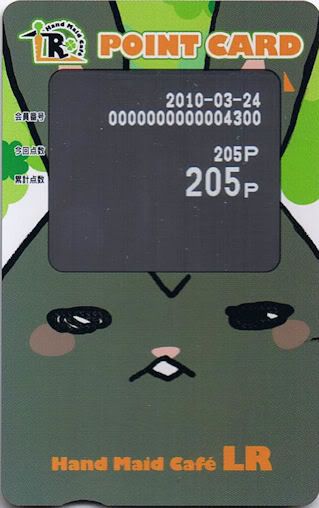 Recommendations after the second visit: Go on a busy night, have fun, and skip the desserts. Spend the money instead on a plush usagi doll (1000 yen at the lobby counter). And enjoy the cute rabbits.