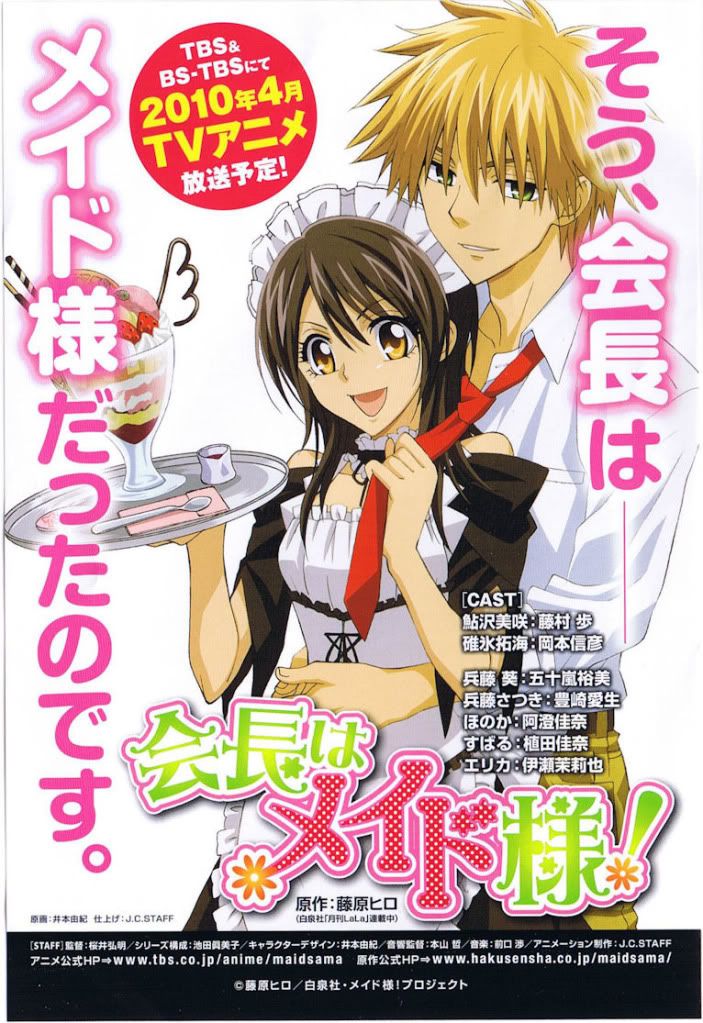 There's a
manga
that I've been ignoring, mainly because the artwork doesn't appeal to me all that much, called "
Kaichou wa maid-sama!
" (translated as "The School council president is a maid!", and carried in the U.S. by Tokyopop simply as "
Maid-sama!
") It's a
shoujo comic from LaLa
(aimed at girls) which is why I don't really care for it.
However, when I was at Cos-cha, I noticed some advertising sitting on the table next to the cash register and picked it up. It consisted of the flier promoting the anime series, and two paper coasters. There was also a separate map of maid cafes in Akihabara, with the map on one side, and the list of characters from the manga on the other. The map also advertised a special one-day "Cafe Latte Sweets Day" on March 20 in the Donkey building, but I'd missed that. I'm a little surprised that I haven't seen this map anywhere else other than at Cos-Cha. The URL on the map only brings up a
limited webpage
promoting the map itself plus the event.