Let's start out with the stranger of the two maid-related food items this time. This is kind of a themed product from a company that has used similar characters on other packages. The snack here is a "Moe Choco Cake Bar".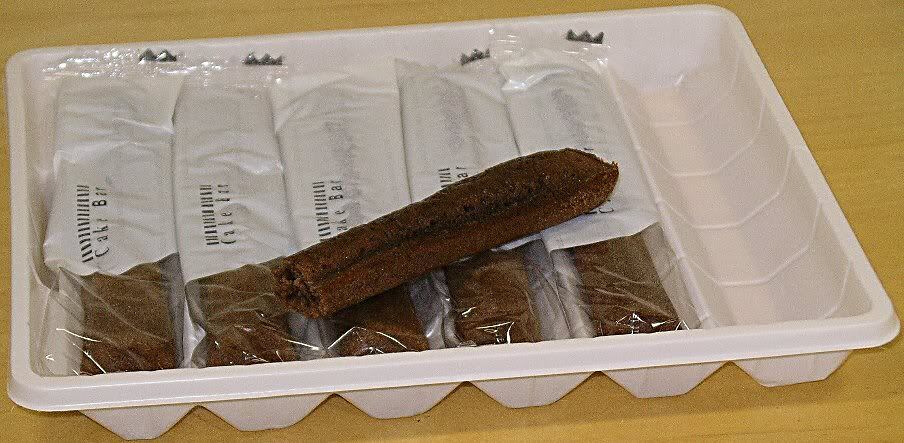 Actually, it's kind of a tiramisu-like thick pancake cookie bar with with chocolate added. It sold for about 600 yen, meaning that each of the 6 bars were worth $1.10 USD. It was a little too dry and the chocolate flavor didn't stand out all that much. You get this one for the maid characters on the packaging.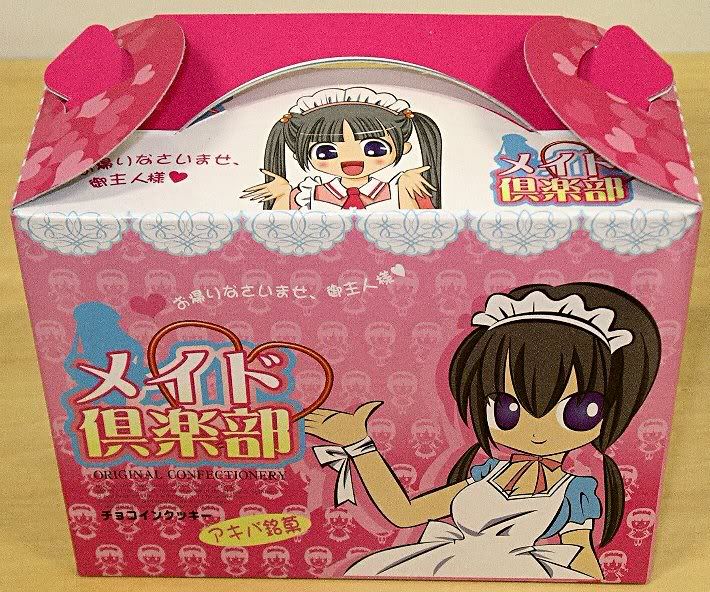 I've mentioned Maid Club before. They're a souvenir shop just off Chuu-ou Dori, near the JR Akihabara station. They have their own brand of chocolate-filled cookies.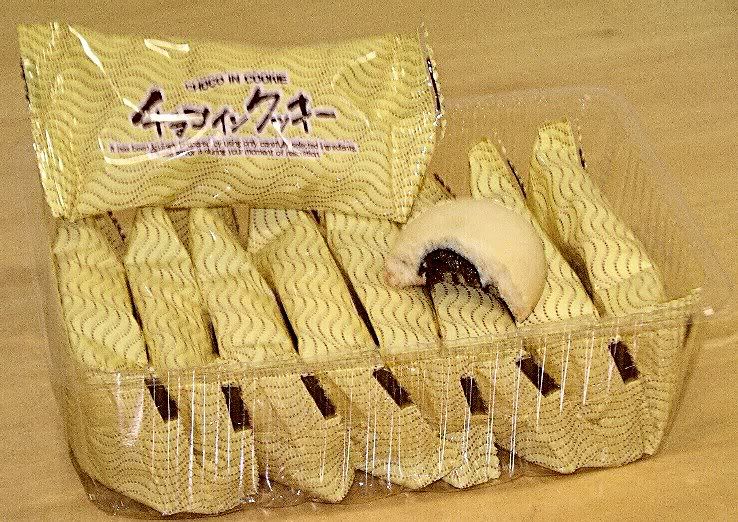 Again, the cookies are too dry, but at least now the flavor of the filling stands out more. These are good with milk or ice coffee. A couple cookies per pack, 8 packs per box, for about $5. A better deal than the chocolate bars above.