Just when I've thought that I'd covered all of the non-cafe maid locations in Akihabara, I find one more. This is a never-ending job, just simply listing these places. Unless someone starts paying me for this service, I'm never going to be able to visit all of them for review purposes.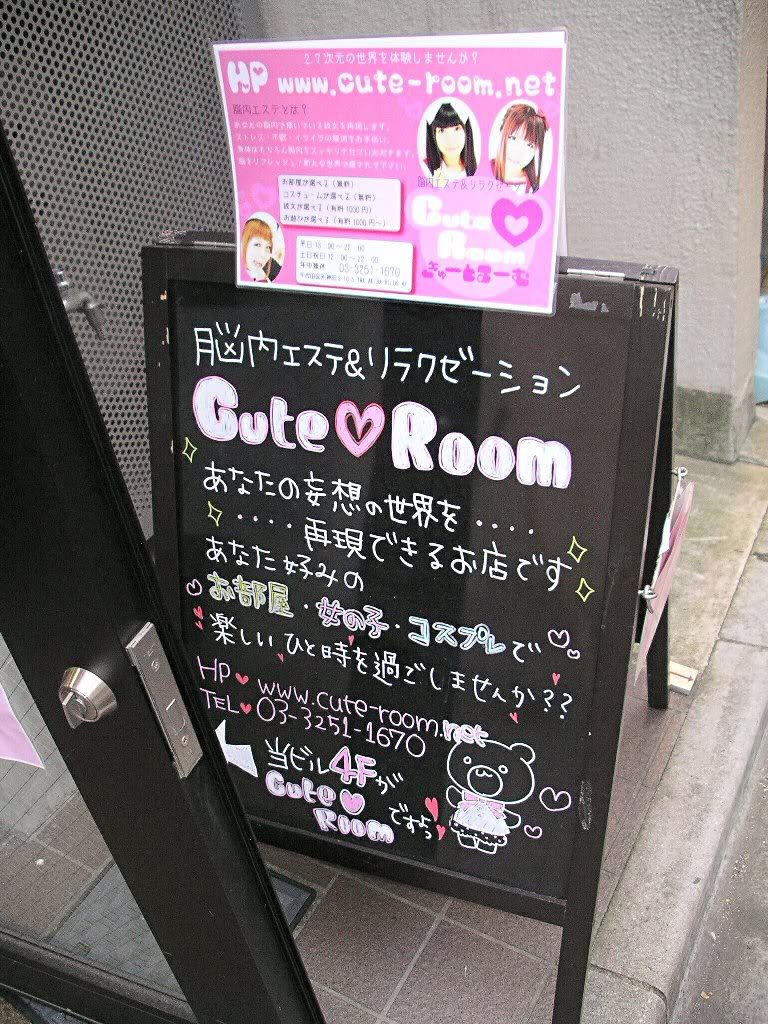 Cute Room
is a conversation space. You pay about 4000 yen ($45 USD) to sit and talk to a girl wearing the uniform of your choice for about 40 minutes. While Tokyo does have some places for sex (AKA - soap lands) this doesn't seem to be one of them. There's a menu of uniforms to choose from, plus of course a list of girls. Essentially, this is a cosplay version of a hostess bar, but without the inflated drink prices and you're not surrounded by a crowd of noisy drunks.
You're taking your chances here, but if the idea is that you want to pick up a girl, you're better off going to a regular bar in Roppongi. You're odds are better and it'd probably cost the same in terms of buying beer. On the other hand, the website doesn't show pictures of the shop or the staff, and that may be an indication of the kind of place they're running.