There are bars, and then there are Maid Bars. In effect, a maid bar is simply a regular bar where they serve some snacks, and the staff is in costume. And the drink prices are almost double the norm. Plus, there's probably a house special drink that the maid shakes and pours at the table in front of you. And, the possibility of a maid photo. But really, it's just a bar.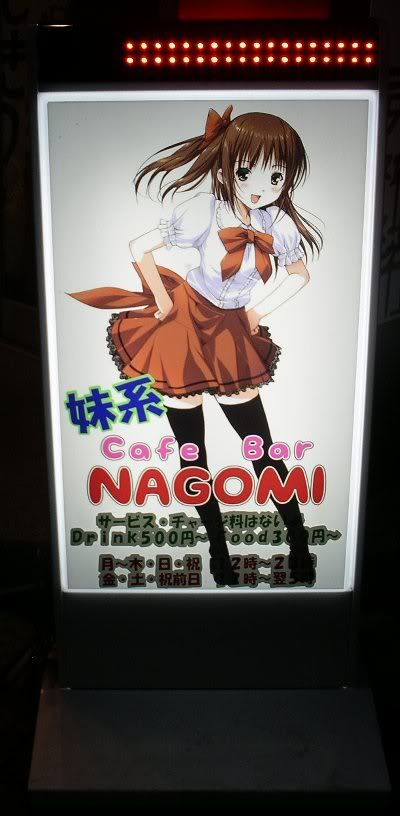 Many maid cafes do serve beer and mixed drinks and some have fairly well-stocked shelves, such as is the case with
JAM
. And bars like
Nagomi Bar and Cafe
have a full kitchen for preparing hamburg steak, omelet rice, curry rice and pasta. So, there's a wide gray area between what makes a maid bar, and a maid cafe.
Places that specifically identify themselves as bars are:
Queen Heart
Delusion
Heart Aid
Basic Bar bB
Nagomi Bar and Cafe