Ok, I know that I mentioned "
Akiba Treading Girl's Academy
" in part 4 under Reflexology. But this one needs it's own blog entry.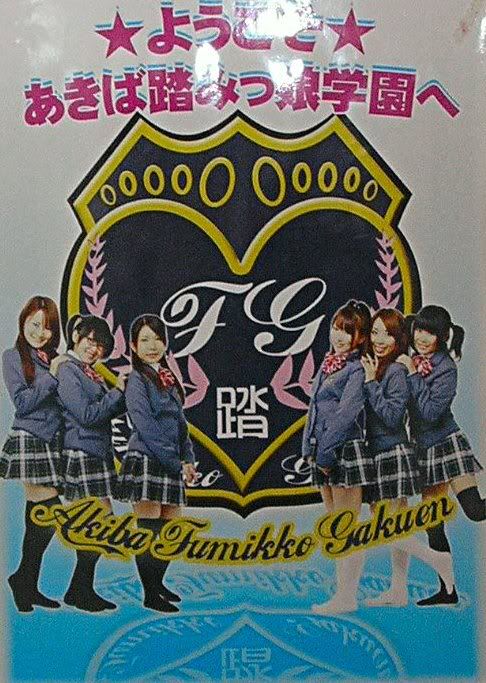 People of a certain age may remember a time when Asians were known for being light and petite. Because of this, if an Asian woman took her shoes off and stood on your back, it actually felt good. In fact, various movies around the 1960's would occasionally include
barefoot massage
scenes.
Akiba Treading Girl's Academy is a
barefoot massage shop
. And, it looks to be the only one (at least, based on the name) of it's type in Akihabara, along with offering regular reflexology. It is in a seedier part of Akihabara, in one of the buildings under the tracks just beside Kanda river, so you're kind of taking your chances with the shops there, but again, I haven't tried spending the money on the non-cafe maid places and can't make comments one way or the other here.