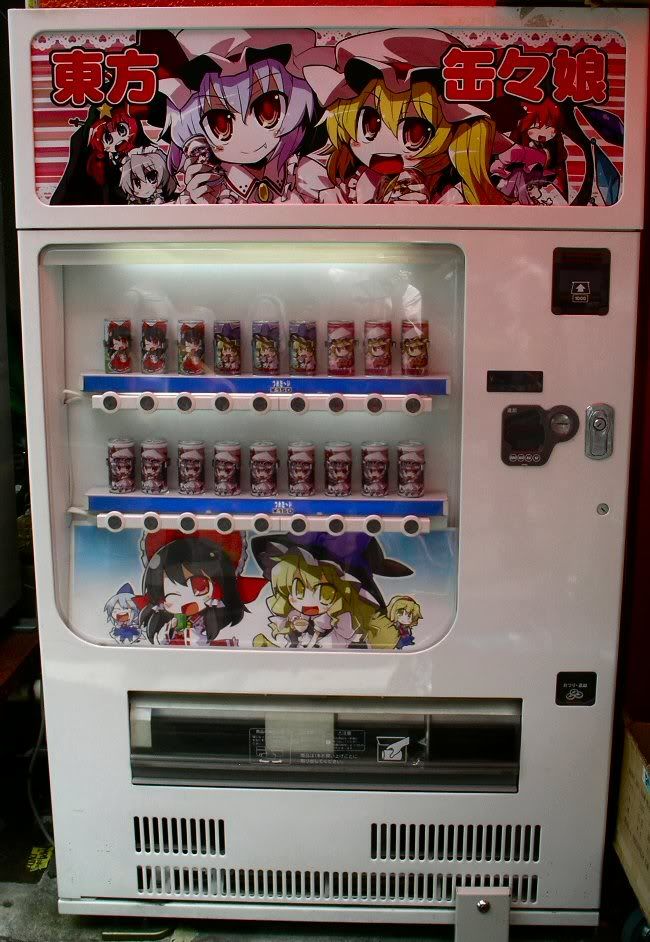 There's a vending machine in Akihabara, just west of Chuu-ou Dori and north of the Mandarake shop, that sells juice at 150 yen a 6-ounce can. I haven't seen vending machines like this anywhere else, and the artwork looks like it comes from a video game or anime. The name is "
Touhou Cancan Musume
" (Asian Can Can Girls).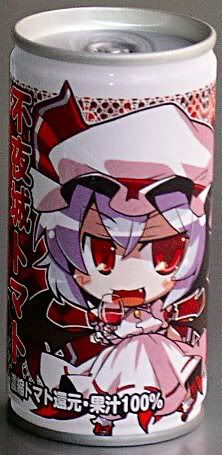 This specific can is for "Fuyajou tomato" juice (Unending Night Quarters Tomato) and features Remiria, the Vampire Maid!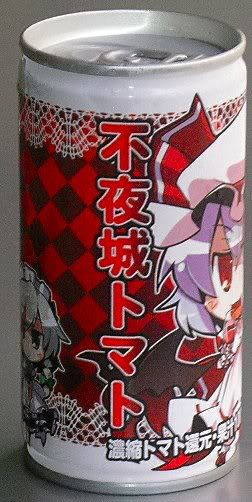 The other flavors are grape (Frandool), roasted green tea (Reimu, AKA: Vision) and milk tea (Marisha, AKA: 1/millionth Demon Logic).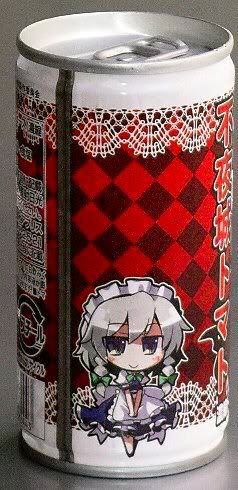 Remiria is the cutest of the group, and is the most maid-looking of the 4. Seems that this is the second set, and I missed seeing the first set. I'm hoping that the next collection comes out soon. Vampire Maids! What will they think up next? - Vampire Maids in Space!