If you do a search on "
Candy Fruit Optical
", you'll get a number of hits on English websites that have written reviews of this place. Meaning that I'm kind of being redundant here. But, in the name of completeness, I'm going to throw my hat into the ring, too.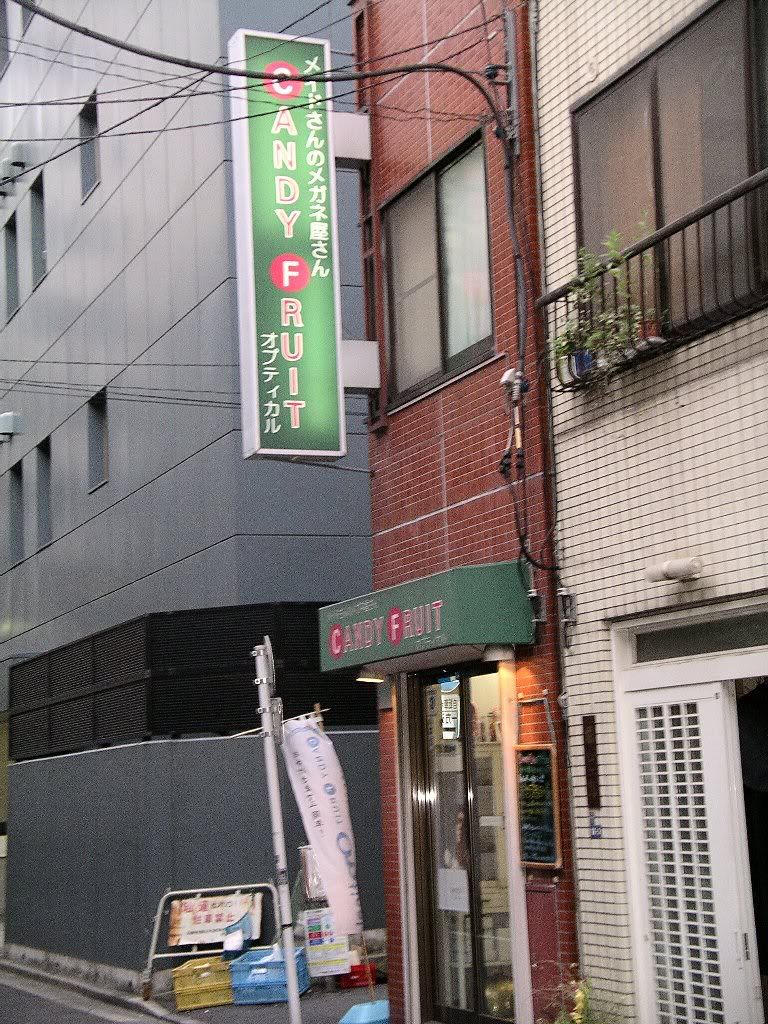 Not that I'm really going to write a review here. I just want to mention that Candy Fruit is a kind of multi-product shop. First, there's the cosplay element. They sell maid outfits, and their online shop lets you order in English. Second, they sell glasses. So, if you want a maid to wait on you while you get your frames fitted, here's the place to do it. Third, they offer yoga and ear cleaning services. Fourth, they have a cafe. Note that at least the cafe and the glasses store are in separate buildings.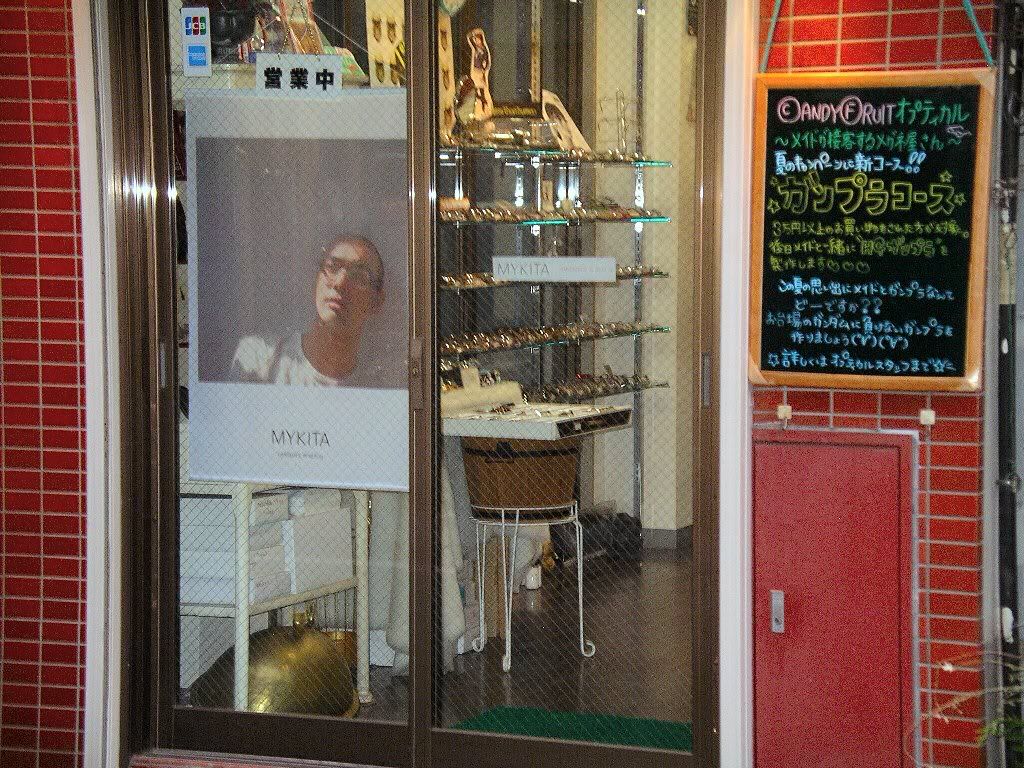 I'll visit the cafe later on. I know of at least 30 maid cafes in the Akihabara area alone, and I've only visited 12 of them. The list seems to get longer every week, which is a problem because I'm only able to visit one a week right now. Anyway, I've got 4 places that I want to visit next, and Candy Fruit Strawberry is going to have to wait.
In the meantime, you can read an interview by the glass shop operator at
Otaku USA
.
Address:
東京都千代田区外神田3-16-3 KTビル1F
TEL:03-3252-4902
KT Building, 1Fl, Soto-Kanda, Chiyoda-ku, Tokyo, 3-16-3