According to
wikipedia
, the first maid cafe was
Cure Maid
, which opened in Akihabara in March, 2001. However, the concept of "the maid" existed prior to that in manga and video games. Therefore, while many cafes have their own gift shops and branded products (@Home has t-shirts advertising their performing idols, and Cure sells little maid figurines), maid-related products can also be found elsewhere.
Naturally, there are cosplay shops that sell maid outfits. These places are easy to find - just wander around Akihabara near the south side of the JR station.
In addition, there are food products that can be found at places that carry anime goods. Shown here are maple and milk flavored cookies, sold at
Animate
, on Chuu-ou Dori, near the UDX building.
(Animate building, as seen from the UDX building, north exit of the JR Akihabara station)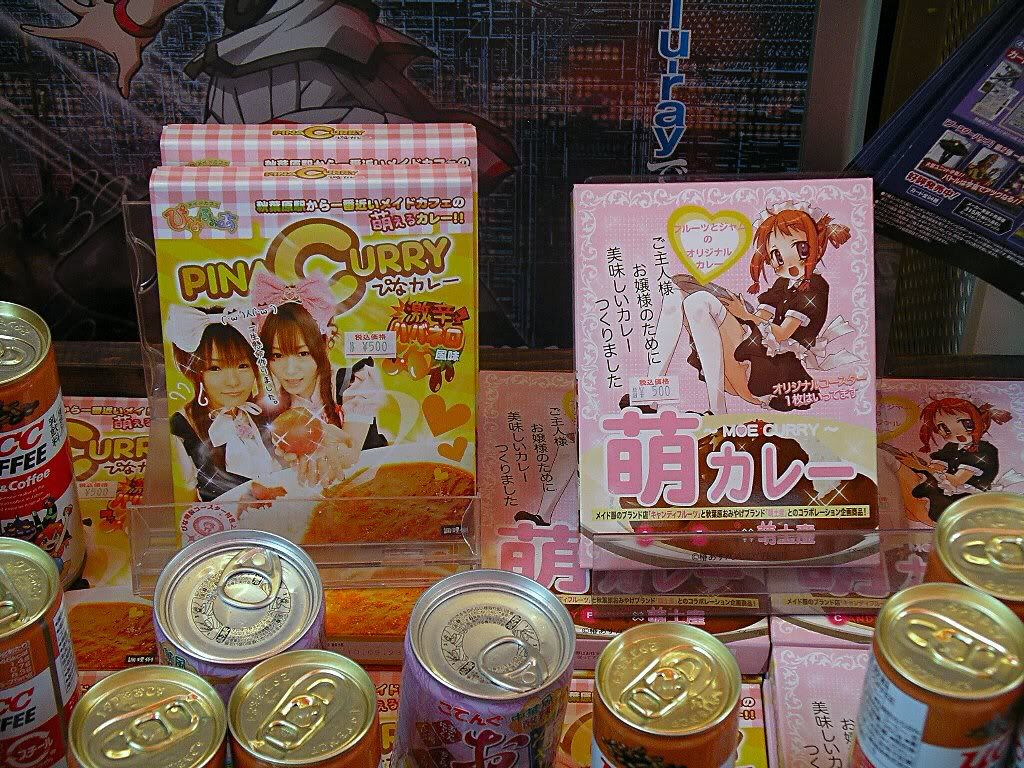 On the south side of the station is another small shop that carries Akiba (Akihabara) related goods, from canned coffees to various foods. Shown here are the "Pina Curry" (from the
Pinafore Maid Cafe
) and "
Moe
Curry" (young, cute and sexy curry).
Asobit is a fairly large store that has a couple buildings in Akihabara, carrying games, character goods, and so on. The location a block north of Animate on Chuu-ou Dori carries "Akiba Miyage" - souvenirs from Akihabara, and the staff usually dresses up in cosplay. Hence, the female clerk as a maid (the male clerk as Sailor Moon is just disturbing).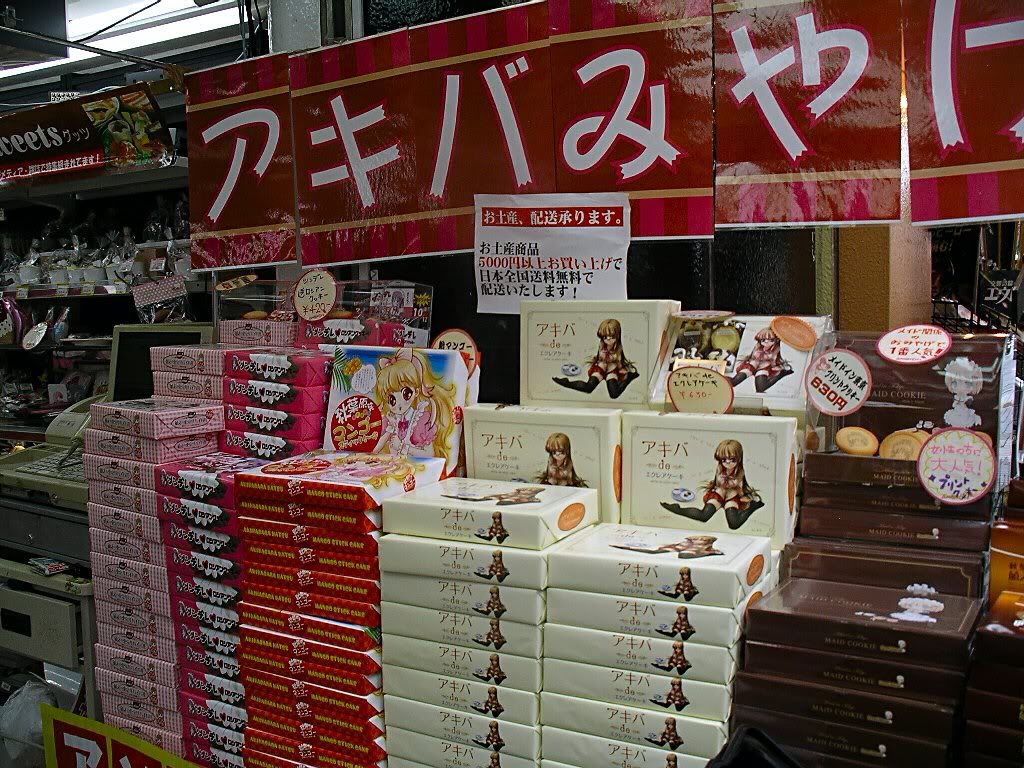 Notice on the right side of the photo are the maid cookies, so you can get them from Asobit as well as Animate. There are snacks here that aren't just maid-oriented, so I'm not as inclined to discuss them in Maid Runner. But, the ones with maid images on them include "mango stick cake" (red box, third stack from the left) and the Tsundere Russian cookies ("
tsundere
" kind of means to "flip between cute and love struck to cold and vicious; 2nd stack from left).