Note: Maid Club closed in January, 2010. It has since been replaced by the Toy Heli Museum, an RC hobby shop specializing in remote-controlled cars, boats and small helicopters.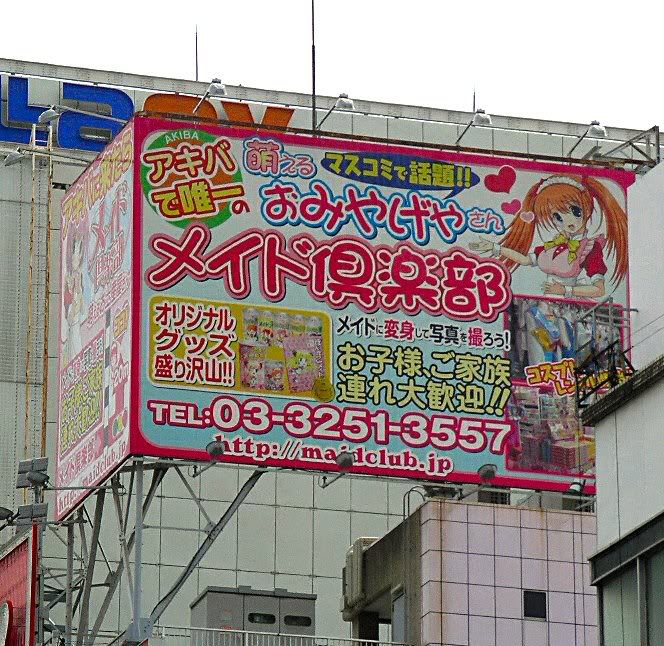 Maid Club
has a large billboard out front along Chuu-ou Dori, billing itself as a "moeru omiyage-san", or "cute and sexy souvenir shop". At the base of the building (next to the entrance to the "adult toys" store) is a small table with maid-themed snacks and gifts. Above this table is a small map pointing you to the entrance along the next alley over to the right. It's a little tricky finding the door, but once you do, it's pretty obvious that you're at the right place. The shop itself is on the third floor.
At the top of the stairs is a cutout board where you can pose to "cosplay" a butler or a maid. The entrance is to the right.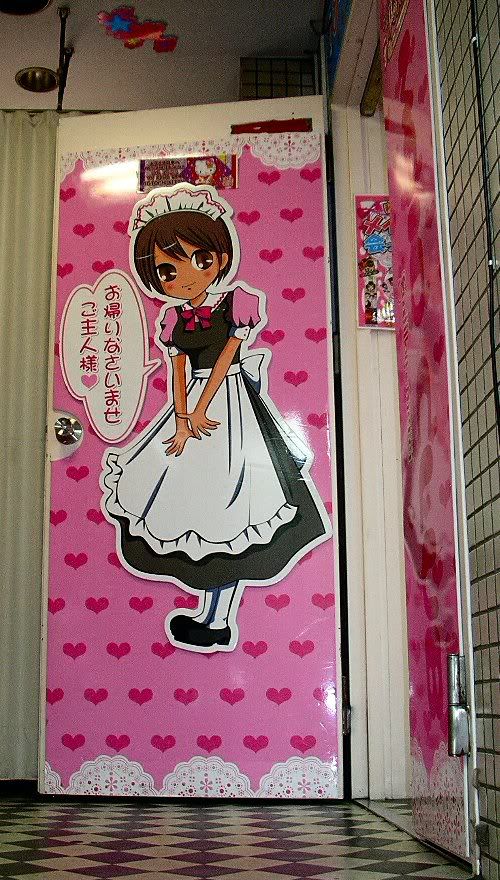 The shop is relatively small, but it's one of the few all-maid-related gift shops in Akihabara. The
sales staff
are dressed up as maids, and maid costumes line one wall. Display tables are set up with a variety of cookies and snacks, while another wall has a wide variety of regular candies and crackers. Some of the shelves have non-maid-themed souvenir shirts, cell phone straps, stationery supplies, etc. (A lot of these items are "Hello Kitty" tie-ins.)

(Point card, and top portion of the receipt.)
I decided to pick up a small package of pressed hazelnut powder candies, a package of "Hello Kitty Moeru Caramels" (Kitty looks adorable in her black and white maid outfit and stenographer glasses) and a bottle of "mei bii" (maid beer, the only beer recommended by maids. I think it's actually just grape soda.) The shop advertises that some of the items are original to Maid Club, and I think that includes the Hello Kitty caramels. I picked up a point card at the same time. It's 1 point per 100 yen spent, and each point has a redeemable value of 1 yen.
I also got the "Lucky Star" cornucopia chocolate cakes. While they're not in cornucopia shapes, they are very chocolaty.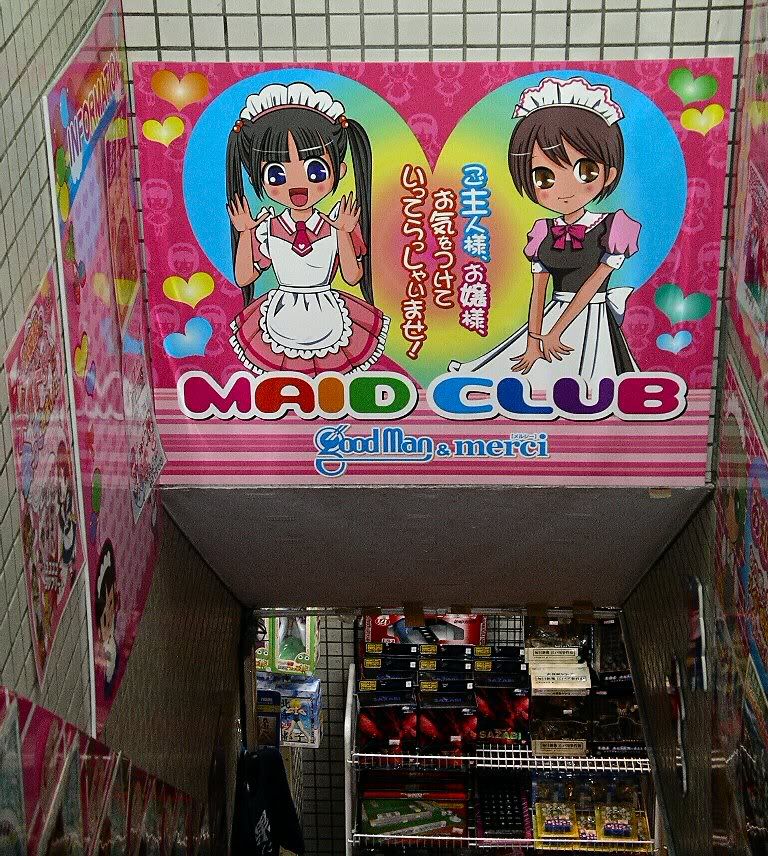 (Stairs leading down the second floor, and the figures shop there.)
The website has an access map, if you need directions. They also run the prices for photo op services. You can get a big glossy photo (called a bromide) with one maid for 1000 yen and 2 maids for 1200 yen. A small Polaroid shot with one maid is 500 yen. If you want to dress up as a maid yourself, it's 1500 yen for you in one photo, or 2000 yen with you and 1 maid. You can also choose to walk around Akihabara with a maid as a guide for 2000 yen for 90 minutes. No funny stuff allowed.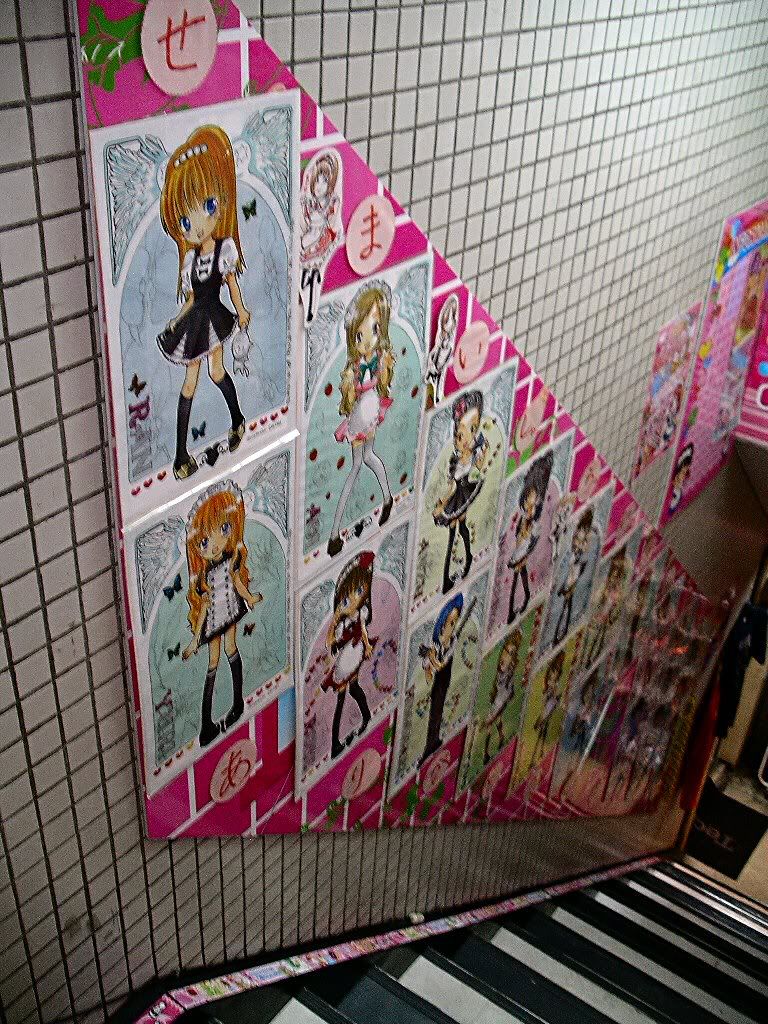 It's a nice little shop and the staff is very friendly. They greet you with the standard "welcome home, master", and send you out the door with "come back again, master". I highly recommend getting the "Hello Kitty" caramels - they're "moe-alicious!"